2019 CBA Conference – Everyday Wins in the Workplace – Mochi Making Class
Mochi is a popular Japanese dessert made from cooked and pounded rice. At this conference, we learned how to hand-make glutinous sweet rice into five different mochi dishes! These dishes include strawberry mochi, matcha (powdered green tea) mochi, ice cream mochi, and yomogi (mugwort) mochi.
2018 CBA Conference – Everyday Wins in the Workplace
Women have made great strides in the workplace, but inequality persists. How can more women be represented at every level in corporate America, especially women of color? Gender diversity could be the key to any company's success. Diversifying a variety of top positions, specifically executive roles, is more than a movement to level the corporate playing field — it's about using the best resources to maximize every organization's potential.
2017 CBA Conference – Ikebana Class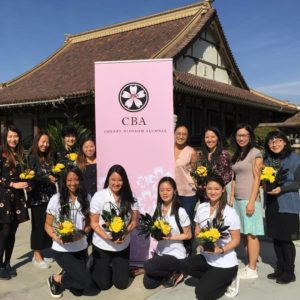 People of all ages are focusing more on experiences, rather than "things". We would like to bring the treasured art of ikebana to members of the Bay Area by hosting this event in San Jose.

About the Teacher:
In 2014, Kimi "Kika" Shibata celebrated 50 years of teaching Ikebana. She was introduced to the art of flower arrangement at an early age of four in Kumamoto, Japan. She was inspired by her mother, Mrs.Shoka Narimatsu. After moving to the United States when she was in Junior High School, she continued studying under her mother. She also went back to Japan regularly and studied under Ms. Kasumi Teshigahara, a descendent of the founder of the Sogetsu School. During her training under Shoka Narimatsu, one of the original pioneers of Sogetsu Ikebana in the Bay Area, she assisted an translated for her mother. This fortified her study and knowledge of Ikebana as well as enabled their audience to have a deeper appreciation and better learning and understanding of the art of Ikaban. "Kika" Shibata holds regularly scheduled classes in San Jose, Milpitas, Campbell, Menlo Park, Sacramento, San Diego, Dallas, Phoeniex, and Washington D.C. She has taught special classes for children at the Tachibana Japanese Language School in Campbell.
Kimi "Kika" Shibata's mission is to teach Ikebana still correctly, having her students experience "The Joy of Ikebana" and develop within her students the happiness that comes when loving one's Ikebana. Encouraging students to go outside the classroom to expand their Ikebana experience and sharing it with other Ikebana schools and the community at large. Teaching Ikebana is something that has brought her much happiness doing what she loves.
2016 CBA Conference
Our culture has become such that we're encouraged to choose a career based on its ability to provide security and financial stability, rather than alignment with our passions and dreams. But contemporary career goals are shifting from just making a living – to also making a difference.
You are no longer defined by your job or title. Financial stability alone doesn't define success. Meaningful work results when you're able to pursue your vocation and create a positive contribution that affects others. We've assembled five dynamic, successful speakers to explain their journey to a truly Meaningful Life.
Keynote: Mike Inouye
Panelists: Lina Lydon, Gail Tanaka, Scape Martinez, Sandy Yu
Mike Inouye is NBC Bay Area's weekday morning traffic anchor. He first joined NBC Bay Area as an Internet Reporter. He then served as an IT Technician at the station before making the jump from behind the scenes to in front of the camera. Reporting on traffic for Bay Area commuters, he says he finally has a job that encompasses his passion for technology, communication, and live performance. As a performer, Mike has appeared at the Comedy Store© in Hollywood, ComedySportz© San José, and still performs as a professional improvisational comedian. His technology and performance skills have led to voice-over roles in games for Playstation 2, Xbox and other popular systems. Active in the local community, Mike is also frequently called upon to host live events, from local Japanese-American and Asian-American community events, to NBC Bay Area's Peacock Pavilion at festivals all around the Bay Area
Linda Lydon is Recruiting Manager, Career Ventures, for Stanford University. Throughout her 15 years of experience in higher education, Linda has been dedicated to collaborating with, and connecting, students and employers. As the Recruiting Manager at BEAM, Stanford Career Education, she is responsible for building, managing, and sustaining strong relationships with all companies recruiting at Stanford. Linda provides connections and guidance to students and employers regarding recruiting policies, procedures, and trends. By initiating and empowering connections, she creates a culture of happenstance to help bridge students' education, ambition, and meaningful work.
Gail Tanaka has more than 20 years of experience in global marketing. As Senior Marketing Manager at Adobe Systems, she manages global customer and prospect communications for Document Cloud and Creative Cloud. In 2016, she founded and co-leads the Asian Employee Network at Adobe. Prior to joining Adobe, she worked at top advertising agencies Digitas, Ogilvy, and Foote, Cone & Belding developing innovative marketing programs for global companies like HP, IBM, Cisco and Sony. Gail is the Founder and President of Cherry Blossom Alumnae (CBA), dedicated to giving back to the Japanese American community, and was the 1992 Northern California Cherry Blossom Queen. She has written 3 articles about the Japanese American community in Asian Week, Nichi Bei Weekly, Hokubei Mainichi and Pacific Citizen
Scape Martinez is a noted and renowned Urban Contemporary Artist, born in Newark, New Jersey. He currently lives and works as an Artist, Writer, and Educator in the San Francisco Bay Area. His large scale paintings combine elements of abstract expressionism and graffiti art. Over the past few decades, his passion for art has transcended beyond walls and canvas to include public art, murals, writing, and art education. Scape Martinez is an advocate for art education for young adults, especially marginalized and "at-risk" youth. He works with kids of all backgrounds to help them explore their own language through Graffiti Art. Scape executes workshops and speaking engagements to young adults and professionals alike, sharing his unique perspective on graffiti art and creativity. His published writings include three highly acclaimed Graffiti Art books, the first instructional Graffiti books of their kind.
Sandy Yu has been in the technology industry for over 20 years and her experience spans across functions including finance, sales, consulting and product. As the global leader for customer strategy for Oracle's Social Cloud product development team, she inspires her team to collaborate, innovate and deliver a great product that simplifies the work of her customers. Prior to joining Oracle, she worked for industry giants Cisco and Pricewaterhousecoopers and start ups WebEx and iPass. Sandy is passionate about lifelong learning and women's leadership. She is active in women leadership organizations at Cisco and Oracle and is a co-founder of a cross-company networking organization, Networking with a Purpose. Networking with a Purpose provides a forum where attendees connect and engage with fellow professionals who share an interest in specific topics, in small, facilitated roundtable discussions.
2015 CBA Conference
This year, we decided to change things up and had a sushi making class!
We are grateful to have Chef Matsune take the time to show us how to prepare sushi properly.  Note that this is a fun hands-on class, not a "just watch the chef" class, and you get to eat the food you prepare. Yum!
Click
here
to see all of the photos from the sushi making class!
2014 CBA Conference
This year's theme was "Career Secrets Every Asian American Should Know." Asian Americans are considered a "model minority" and believe they will be rewarded in their career – perhaps with a promotion or raise – if they just work hard. Yet too often that is not the criteria and wonder what they need to do differently. Learn how successful Asian Americans leverage technology and other tools to help their career, and gain secrets that you can immediately use in your career.
We are so grateful to have
Keynote Speaker: René Shimada Siegel President and Founder, High Tech Connect René Shimada Siegel is president and founder of High Tech Connect, a marketing and communications consulting agency serving Silicon Valley tech firms for 17 years.
Master of Ceremonies: Mike Inouye NBC Bay Area Traffic Anchor Mike Inouye is the two-time Emmy Award-winning Traffic Anchor for "Today in the Bay," weekday mornings on NBC Bay Area.
Thank you to our amazing panelists – Vicky Wong, Albert Qian and Dianne Le.
2013 CBA Conference
KAREN KANG – KEYNOTE SPEAKER
Karen Kang is a recognized brand strategist and the CEO and founder of BrandingPays LLC, a corporate and personal branding company (www.brandingpays.com) that offers consulting, training and coaching. The author of BrandingPays™: The Five-Step System to Reinvent Your Personal Brand (January 2013), she has trained thousands of professionals on the unique BrandingPays™ System for personal branding. She was a partner with Regis McKenna Inc., the marketing firm that helped launch the Apple, Intel and Genentech brands. Karen, who has 20+ years of brand strategy experience, has consulted to more than 150 organizations in the US, Europe and Asia from Fortune 100 companies to non-profits and startups. Her broad experience has included such diverse clients as Ariba, AT&T, Axialent, Genentech, HP, iCharts, Synopsys, Maxtor (Seagate), NCR, Park Systems, UC Davis Health System, Webroot and VoyagePrive. Karen's marketing and communications background gives her a 360-degree view of branding. A former newspaper journalist on both the East and West Coasts, she has held executive positions in marketing consulting, advertising and public relations firms. Karen is a frequent speaker at leading business schools and professional organizations. She has served on the boards of The Friends of the Palo Alto Library and the Women's Technology Cluster (Astia). She has also donated her time to such worthy non-profit organizations as Girls for a Change, CORO, Asian Business League of San Francisco and Ascend. A member of Phi Beta Kappa, she has a B.A. degree in English from Mills College and an M.S. degree in Journalism from Boston University.
JANA KATSUYAMA – MC & MODERATOR
Jana Katsuyama is an award-winning journalist who has been reporting with the KTVU Channel 2 News team since April 2007.  She was promoted to a full time staff reporter and fill-in anchor in January 2008.
She began her reporting career at KBJR in Duluth, Minnesota. From there, she moved to Dayton, Ohio where she worked as an Anchor/Reporter at WDTN-TV. Jana says working as a journalist is her dream job. "I enjoy learning about issues, investigating problems, and meeting people every day from so many backgrounds."
Jana has been honored with two Emmy Awards, Associated Press awards in California and in Ohio for Best Broadcast Writing and Best Enterprise Reporting. She has also received recognition from the Society of Professional Journalists, and was part of the KTVU Ten O'Clock News team that won a National Edward R. Murrow Award.
She is an active member of the Asian American Journalists Association.
She graduated from Oberlin College with Honors, completing a double major in English Literature and East Asian Studies. She worked overseas in Japan on the Japanese government's JET Program before pursuing her career in broadcast journalism.
Jana's family roots are in the Bay Area and Central Valley. Jana's other interests include jazz, classical music, dance, cooking, cycling, and tennis.
PANEL SPEAKERS
DENISE PECK, Former Cisco Executive, Advisor to Ascend & CARE After nearly 30 years, Denise recently retired from the corporate world to begin a new phase in her life, which includes nonprofit work and an entrepreneurial interest in the clean energy sector. She is currently an advisor to Ascend (ascendleadership.org) and to CARE (care.org). Denise was most recently at Cisco Systems, the worldwide leader in networking and communications. During her 14 years at Cisco, Denise held a number of Vice President positions in marketing, operations, engineering services, and IT. She leveraged this broad functional experience while working in Cisco's Shanghai, China office from 2008 to 2010 as head of business operations. At Cisco, Denise was a longtime executive sponsor and advocate of Cisco's diversity initiatives, particularly on behalf of women leaders and Asian employee networks. Prior to Cisco, Denise held senior marketing management positions over 13 years at Sun Microsystems, spanning investor relations, software developer relations, and hardware and software marketing. Previously, she worked at Data Resources, Inc., an economic consulting firm. Denise has a BA degree in Economics from U.C. Berkeley, and an MBA from Stanford University. She was a past winner of the TWIN (Tribute to Women in Industry) award. She is married with two children in graduate school.
MARIA WEAVER, Vice President Strategic Accounts, Apollo Group Maria Weaver became Head of Strategic Accounts for Apollo Lightspeed, a new division of Apollo Group, in February 2013 to develop strategic relationships with leading companies in the IT Industry. Maria has held a number of positions at Apollo Group including the VP, of Technology Planning, Operations & Business Engagement for the Apollo Group Digital Marketing and Technology organizations and Head of Human Resources for the same organizations. During her tenure at Apollo she has been instrumental at organizational strategy, design, change management and leadership development. She also implemented a new technology governance model and drove significant operational and fiscal improvements within the organization. Prior to Apollo, Maria was a Sr. Business Leader at Visa Inc. At Visa, Maria held a number of Human Resources positions and also ran Visa's Corporate Social Responsibility program. Maria began her career in professional services as a consultant for Andersen Consulting and PeopleSoft and also worked for a couple bay area startups. She is also a former dancer with the San Francisco Ballet, was the 1993 Northern California Cherry Blossom Queen, and now resides in the San Francisco Bay Area with her husband and three children. Maria received her Bachelor of Arts in Political Science from the University of California, Berkeley.
BONNIE WENTWORTH, Executive Coach and Leadership Strategist; President, Wentworth Consulting Group Bonnie Wentworth has a proven 25 year track record of catalyzing strategic change and producing results for individuals, teams and organizations. She has coached, taught and consulted to leaders of successful organizations including Kaiser Permanente, Stanford University, Charles Schwab, Gap, UCSF Medical Center, University of California at Berkeley, University of San Francisco Law School, Sutter Health, NetApp, and Genentech – as well as start-ups, and leading national non-profits, including KIPP, Rocketship Education and Kaufmann Foundation. Bonnie is frequently cited as a trusted advisor by her clients; her coaching style and broad experience fuels her success with senior leaders and deans in education, health care, technology, financial services, venture capital and legal. Bonnie founded Wentworth Consulting Group in 1998. WCG is WBE (Women's Business Enterprise) certified. Prior to WCG, she led a nationwide team as a Director at Charles Schwab in San Francisco. Bonnie serves as adjunct staff at Stanford's Graduate School of Business for several Organizational Behavior courses, including Paths to Power with Jeffrey Pfeffer. Additionally, Bonnie is adjunct faculty at the University of San Francisco's School of Law.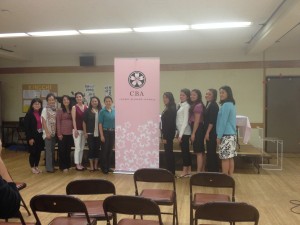 2012 CBA Conference
At the 5th Annual CBA Conference: "What Every Asian American Woman Should Know," Jan Yanehiro was the keynote speaker, and she generously donated signed copies of her book "This is Not the Life I Ordered" to guests who attended the CBA conference. In addition, we had a panel of some pretty impressive women who shared interesting experiences as Asian American women, including: – Honorable Joni Hiramoto, Superior Court of Contra Costa County – Sawako Sonoyama, Program Officer at Global Philanthropy Forum & 2007 Northern California Cherry Blossom Queen – Akiko Yamamoto, Senior Product Marketing Manager at Adobe Systems Inc.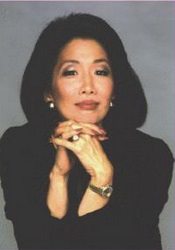 JAN YANEHIRO – KEYNOTE SPEAKER
Jan Yanehiro pioneered the magazine format on television as co-host of "Evening Magazine", a nightly program in San Francisco that ran for 15 years on KPIX TV-CBS5.
Currently she is the Director of the School of MultiMedia Communications as the Academy of Art University, San Francisco. She has hosted 6 documentaries on the redress and relocation issues of Japanese Americans during World War II. Jan has won multiple awards including an Emmy and the Eleanor Roosevelt Humanitarian Award.
She is the mother of six (three of her own and three step-children), holds seats on several boards including the Kristi Yamaguchi Always Dream Foundation and The Bank of Marin. Her latest book is titled, "This Is Not The Life I Order…50 Ways To Keep Your Head Above Water When Life Keeps Dragging You Down."
A special thank you to Jan Yanehiro for generously donating copies of her book to CBA conference guests today.
HONORABLE JONI T.HIRAMOTO – PANEL SPEAKER
Hon. Joni T. Hiramoto has been a judge of the Superior Court of Contra Costa County since 1998, working primarily in the criminal courts. From 2006 to the present, her assignment has included Drug Court, felony preliminary hearings and Domestic Violence Court. In 2007, she became the first judge to preside over the County's new Behavioral Health Court. She currently sits in Juvenile Court. Prior to her appointment to the bench, she worked for the San Francisco law firm of McCutchen, Doyle, Brown & Enersen, now Bingham McCutchen (1987-1992). In 1992, she joined the San Francisco office of the Securities and Exchange Commission and became a Branch Chief in the Enforcement Division. In that position, she supervised investigations of insider trading and other forms of securities fraud.
As an Attorney, Judge Hiramoto served as President of the Asian American Bar Association of the Greater Bay Area (1995). She also served on the Boards of the Asian Law Caucus, the San Francisco Women's Lawyers' Alliance and the Bar Association of San Francisco. Judge Hiramoto graduated from Harvard in 1983, with an A.B., magna cum laude, in East Asian Studies. She earned her J.D. from Boalt Hall at the University of California, Berkeley, in 1987. Judge Hiramoto has three sons ages 21, 18, and 15. She recommends a career on the bench for women who want to balance work and family, and believes in giving back to the community.
SAWAKO SONOYAMA – PANEL SPEAKER
Sawako Sonoyama was born in Niigata, Japan and moved to California in the second grade. Growing up, she attended both American and Japanese schools. Her bi-cultural and bilingual upbringing shaped her interest in different cultures, leading her to a career in international development. She currently works at the Global Philanthropy Forum, where she manages programs on global development for a community of philanthropists and social investors.
Prior to joining the Global Philanthropy Forum, Sawako served as the Project Manager for Medic Mobile, a technology nonprofit that advances rural healthcare networks through mobile technology. She also traveled to Ethiopia where she developed and tested a multi-layer evaluation tool and system that measure the behavioral change of health care providers. Previously, she worked at the Institute of International Education where she organized professional training and exchange programs for the Japanese government. She received her Bachelor's in Anthropology from the University of California, Berkeley and a Master's in international development from Columbia University. Sawako has enjoyed volunteering for the Japanese and Japanese American community in various capacities. Growing up, she volunteered with her family in organizing a student exchange program between Tsukuba, Japan and Irvine, CA. She also volunteered as an interpreter and translator for Peace Boat, a Japanese NGO that promotes peace, human rights and sustainable development through organizing global education programs. She served the Northern California Japanese American community as the Cherry Blossom Queen in 2007 and is a member of the Cherry Blossom Alumnae Association.
AKIKO YAMAMOTO – PANEL SPEAKER
Akiko Yamamoto was born in Tokyo, Japan and moved to the Bay Area in her late 20's. All of her and her husband's families still live in Tokyo and Hiroshima. Inspired by her English teacher in middle school, she wanted to be able to use English in her profession, but she never thought she would live in the US. After graduating from Dokkyo University, majoring in English and Marketing, she spent 5 years working in a large film and TV post-production company in Japan as a production manager and assisted  producing documentary film, TV commercials, special effect projects, and a few projects with Hollywood. Currently, she is a senior product marketing manager at Adobe Systems, working with global customers, partners, press and Adobe field teams. Her passion is to bridge the gap between U.S. headquarters and regional offices around the world to achieve the same goals.
As a Shin-Issei, Akiko wants to pass on her Japanese heritage to her daughter as well as young Japanese Americans, find the right balance between two cultures, know more about the history of Japanese Americans, and contribute back to the community. In her spare time, Akiko enjoys cooking, baking, gardening, and spending time with her husband and daughter.
2010 CBA Conference
2010 CBA Conference: "Internment's Impact on Generations of Japanese Americans"
Cherry Blossom Alumnae's conference considers incarceration and its legacy
By: Ben Hamamoto– Nichi Bei Weekly (October 7,2010)
On Oct. 3, the Cherry Blossom Alumnae (CBA) held its third annual CBA Conference at the Hotel Kabuki in San Francisco's Japantown. Panelists representing four generations of Japanese Americans came together to discuss the theme, "Internment's Impact on Generations of Japanese Americans." Nikkei actor Tamlyn Tomita and filmmaker, actor and performance artist Lane Nishikawa served as the event's keynote speakers. Jana Katsuyama of local station KTVU emceed the event, leading the panel discussion and interviewing the keynote speakers.
Attendees participated in breakout sessions in the middle of the program to discuss their own thoughts on the conference theme.
"Having multiple generations discuss internment is a great way to provide relevance to the younger generations, and for all participants to learn something new that they might not have heard of before," CBA President Gail Tanaka explained.
The panelists began by talking about the economic losses suffered by Nikkei.
"When Pearl Harbor happened, Japanese Americans were on the verge of making great strides economically," Sansei panelist Chizu Omori, a film producer and writer, said. "The flower industry, oyster farming, agriculture — Nikkei were a major economic force that was wiped out by the incarceration."
The camps also had the effect of stigmatizing use of the Japanese language.
"I remember my grandfather after seeing me on TV [as a news anchor] for the first time, told me 'you speak very good English, just like a white person,'" Katsuyama reminisced. "I think it really reflects the pressure placed on people coming out of camp to not speak Japanese… to assimilate."
"Most Issei were Japanese speaking, particularly women," Omori added. "When [the Nisei didn't teach their children Japanese] we lost access to the older generation because of language barrier… There are novels written in Japanese by Issei in the camps, that most Japanese Americans cannot read."
A culture 'worth preserving'
Nisei panelist Chizu Iiyama, a community activist, noted that it wasn't until the advent of the Asian American movement, part of the broader civil rights and counter culture movement, that ideas began changing.
"It was then we started questioning the notion of assimilating and realized that we had our own culture, that wasn't either completely Japanese or American, that was worth preserving," she explained.
All the panelists agreed that the incarceration politicized Japanese Americans.
Issei panelist Ruth Okimoto noted that encounters with Mojave Indians at Poston sensitized her to the struggles of other minorities and creating lasting bonds between communities.
Personal reflections
While the speakers all discussed the broad implications of incarceration, many of the day's most moving moments came from personal reflections on the nature of the incarceration and its legacy.
"In camp, we couldn't have dogs or cats so we found scorpions and rattle snakes and kept them as pets," Okimoto recalled. "My pet scorpion stayed with me next to my cot the whole time we were in camp… and to this day I keep scorpions as pets… and use them as models for my art."
She added that art became her way of confronting her incarceration, as her family never openly discussed the war.
"I was in an art class and we were given an exercise: we threw paint on the paper and we were asked what we saw… I saw the camp," the Issei artist said. "It was the first time in 30 years I had thought about it and I began to cry. I cried and I painted and then I cried some more."
Nishikawa, who wrote, directed and starred in the 442nd film, "Only the Brave," explained that he felt the incarceration was a separate film in itself, but he did include scenes set in the camps to give context to the story of the Nisei soldiers.
"I've got relatives on my mom's side who were in Stockon at the time of the war and they were all incarcerated," Nishikawa, who was born in Hawai'i, explained. "I was visiting an aunt [talking about the war] and she brought out items that belonged to my [late] uncle [who was in the 442nd] — insignias and other items, including a senninbari belly band, with 1,000 red stitches."
His aunt explained to him that the belt was a protective amulet made in camp, that was passed around the women in camp until 1,000 people had put a stitch in.
"The band was supposed to allow you to bring the strength of 1,000 loved ones with you into battle," Nishikawa said. "That concept had so much [resonance], I knew it would be in something that I wrote someday."
The band would become a key scene in his film.
Tomita, who also starred in "Only the Brave" and whose father was incarcerated, said that her career in film, particularly the concentration camp movie, "Come See the Paradise" gave her access to other people's stories.
For instance, she learned that sugar had been scarce in Manzanar, so to ensure there would be manju come New Year's, everyone went without sugar for the whole month of December and gave their supply to the Kito family, who ran the sweet shop Fugetsu-do.
"Those pink and white striped ones," she joked, "if the kids don't have it at New Year's it won't be a good year."
She also explained that, while shooting "Paradise," she got a very small taste of what the conditions in the concentration camps were like.
"One of the things you might not notice if you're just looking at a picture is that the boards [that make up the walls aren't sealed], so sand and wind are constantly coming through," the actor explained. "I was on set for 12 to 14 hours a day for a few days… I couldn't imagine what it would be like to be there for three years."
What the camps mean for the future of Japanese America is yet to be seen.
"It's hard to know exactly what the camp means for the fourth generation," Yonsei panelist Cindy Sakai Kim said. "In some ways, is very personal, but I think one thing that is pretty universal is that the camp experience calls on us to take an active role in figuring it out."